​General Returns Policy
How do I make a return?
If for any reason the customer is not satisfied with their purchase, the items can be returned within 14 days from the date of receipt of the goods.
The customer may request a size/color change, store credit or refund if these return options are available for the selected shipping country.
Faliero Sarti only reimburses the value of the returned goods. If shipping costs are included in the order, they are not refundable.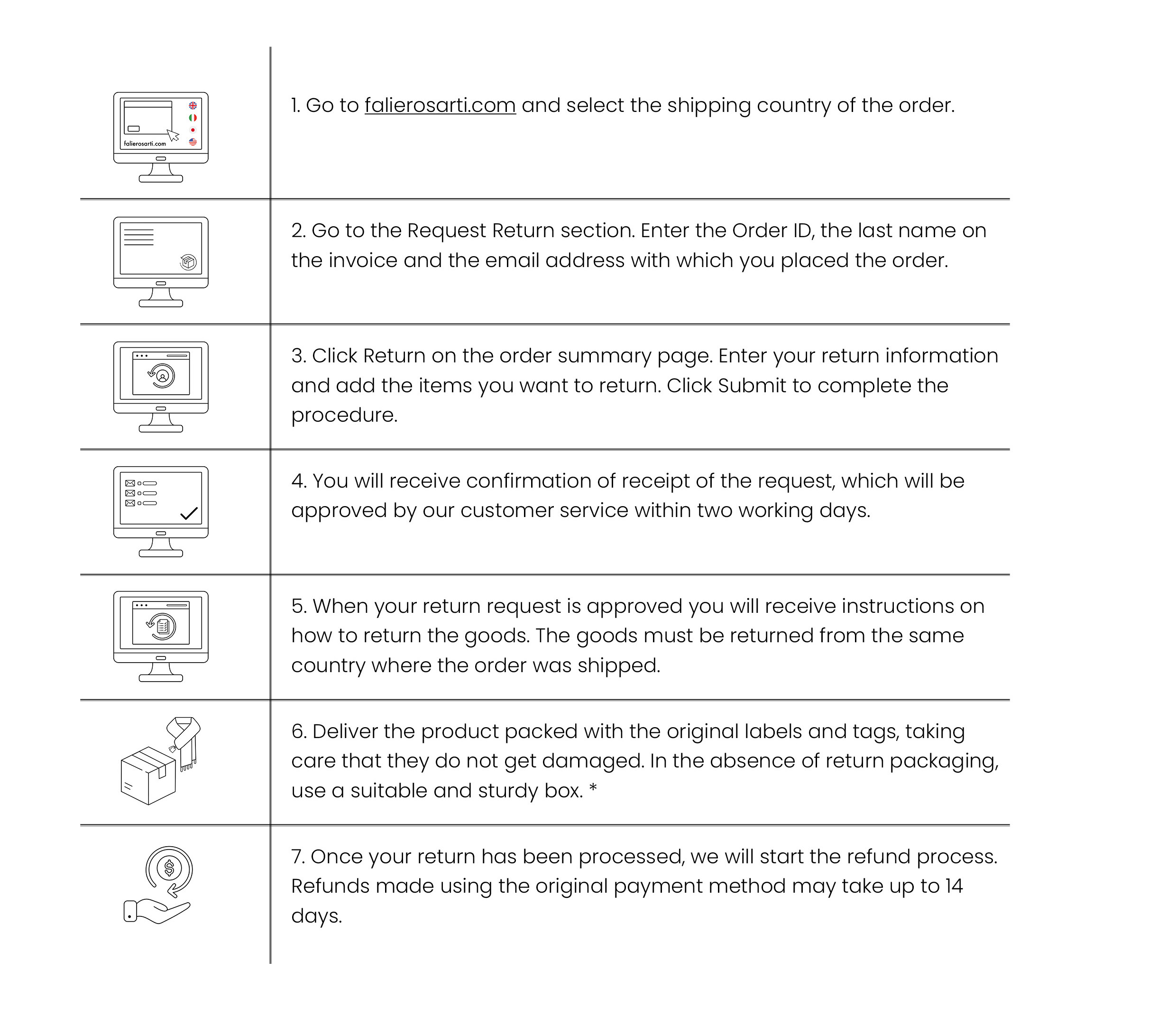 * Returned merchandise must not show signs of use or be altered in any way.
Faliero Sarti reserves the right not to accept the returned goods if the return does not comply with the terms and conditions set out in the return policy.
If this is the case you will be notified by email once the goods have been received.
For further help you can contact Faliero Sarti Customer Care by:
telephone +390558966250 from Monday to Friday from 09.00 am to 06.00 pm CET (service in Italian or English)

email: customercare@falierosarti.com
Prices are all inclusive, which means they include duty and import fees.
Listings may vary according to country/region. Changing country/region updates items in your shopping bag and on your wishlist.